(If you missed the beginning of the story, please see Part 1 of my Business Intuition journey )
"WOW Experiences" don't happen very often. This is why it's important to embrace and discover what there is to learn from these very special experiences. I recently had a "WOW Experience" at the Roosevelt Hotel in Hollywood, CA!
Before I share my "WOW Experience" with you, I'd like to tell you a little bit about my background. A few years ago I came to the United States as an immigrant with only $50 in my pocket, the guitar on my back, and BIG dreams; I must say that dreams really do come true when you believe in yourself, so don't stop believing in yourself. I landed at LAX around 11 o'clock at night scared and alone, not speaking a word of English.
When I decided to travel to the US I had no choice but to listen to my heart and trust that I would be led by my inner voice and guided by a divine source. After dedicating my life studying, practicing and developing one of life's greatest gifts and assets – my intuition – I am now a master spiritual teacher. I am so honored and humbled to inspire and consult others all over the world that they may see the divine beauty within and live a creative, joyful, and peaceful life.
Recently I received an award as a best-selling author for my contribution to The Soul of Success, Vol 2 with Jack Canfield. This has elevated me to a higher state of reality. I've met some amazing people with incredible minds and a passion in their heart for helping others.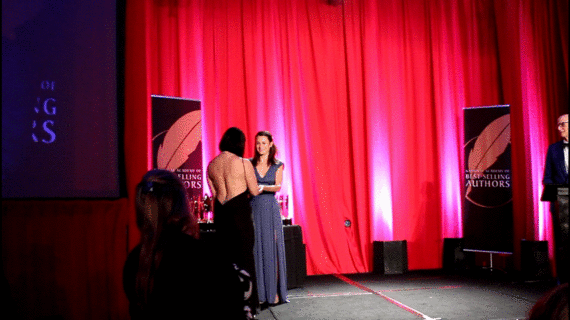 Many might think this accomplishment was the highlight of the journey. For me, it is just the beginning. Through my path of self-discovery I have found that there are three types of people:
The Dormant
The Awake
The Angel
My "WOW Experience" took place the day after the awards ceremony when I had an encounter with a gentleman who is a type 3, an angel. My encounter was with Brian Tracy.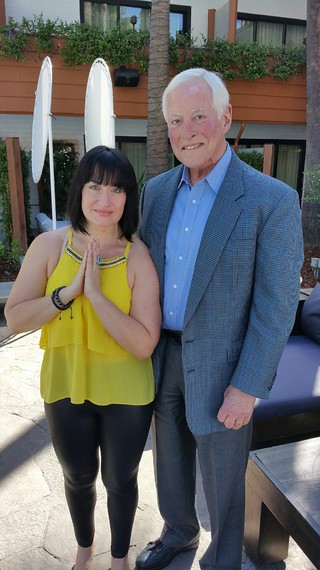 For those of you who are not familiar with Brian Tracy, I'd like to tell you a little bit about him. Brian Tracy is Chairman and CEO of Brian Tracy International, a company specializing in the training and development of individuals and organizations. Brian has consulted for more than 1,000 companies and addressed more than 5,000,000 people in talks and seminars worldwide. Brian's goal is to help others achieve their personal and business goals faster and easier than ever imagined.
As my husband, Eric, and I sat by the pool at the Roosevelt Hotel, I shared with him how I would love to have the chance to personally meet Brian. Brian was a speaker at the event we were attending; he spoke about his recent speech at the United Nations.
Do you believe in the law of attraction? At that very moment, I felt an energy behind me. As I turned around I saw Mr. Brian Tracy walking by! I jumped out of my chair, called his name and hurried over to meet him.
All I could think was WOW! He immediately wanted to know more about me. I shared with him my collaboration with Jack Canfield on The Soul for Success, Vol 2. It was evident that he was genuinely excited and truly happy for me! He then asked me, "Do you believe in God?" to which I responded "Yes!" He then went on to say, "God is in the action. If you had seen me and didn't get up to meet me then none of this would have happened!" He continued saying, "Action causes a reaction, which causes an action that causes a further reaction, a chain reaction, etc." It was fitting that just moments before I was thinking about him when he appeared.
Our thoughts are so powerful when we tap into our divine soul guidance. When we do so, we become so absorbed in the moment the time freezes and we are transported to a higher vibration and dimension.
Have you ever felt overwhelmed by love and light from someone you just met? I did when I met Brian Tracy. This is why I call him an angel on Earth.
My wish for you is that you have felt unconditional healing love in your life from someone, but also the kind of love that comes from your own heart, what I call "agape love".
As an intuitive and healer I feel that there is a major shift of consciousness in the universe and in our lives. However, we are experiencing a "datalanche" and "infobesity" in the business world where our leaders become paralyzed over stress grasping for any chance to feel happy and creative again. The core belief and philosophy behind Biztuition is to bridge business with the law of intuition. My passion and mission is to teach, serve and inspire entrepreneurs to shift to a state of higher awareness, leading with their truth and to shift from a ground of fear to love so they can experience abundance in all areas of their lives.
For the highest good,
Love & light,
Namaste