BIZ

TUITION

 STANDS FOR
BUSINESS INTUITION
According to Wikipedia, Intuition is defined as a gut-feeling based on experience, and has been found to be useful for business leaders for making judgement about people, culture and strategy.
It also has application in the fields of Management, Finance, and High-Risk situation. HERE'S WHY YOU SHOULD CARE... I believe that one's ability to develop and hone their skill of Biztuition is the single most important characteristic to becoming a great leader and achieving massive success! The answers that we seek are already within us!
Unfortunately, many of us experience fluctuations of the mind and residual imprints from our past that get in the way. With Biztuition, you can learn valuable skills to clear your mind, so that you can "seize the moment," lead with your truth, and be better. . . at everything.
Here's what Jack Canfield, bestselling author, says about intuition:
"I meditated about the title of my best-selling book series, Chicken Soup for the Soul and I've always sought "inner advice" for every major decision I've made in my life and my business. You, too, can use your intuition to make more money, make better decisions, solve problems more quickly, unleash your creative genius, discern people's hidden motives, and create winning business plans and strategies."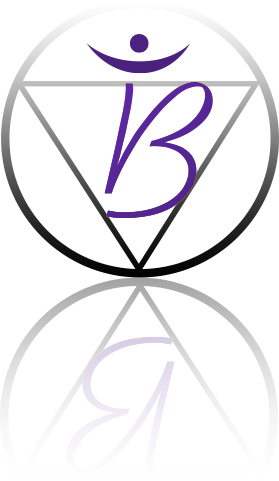 WHY IS

BIZTUITION

CRITICAL TO YOUR SUCCESS?
You need to know in your gut that you're making the right decisions! Our intuition is designed to help us avoid mistakes, make better decisions, and follow our purpose. Your brain is designed to protect you from danger, not lead you to success. When you develop your intuition, you'll transcend and go to a 481.
Most people neglect or discount their natural gift! Sadly, most entrepreneurs and executives neglect this essential skill, which typically results in their failure. That's why I teach professionals, executives, and entrepreneurs to transcend from fear to love, from the brain to the heart. I can help you to achieve a higher level of consciousness. That is the true dynamic of success.
Would you like to make better decisions in these business situations?
Would you like to know if you're developing the right partnerships?
Want to know if you're hiring the right people?
When to launch a new product or expand your business?
What about making better decisions regarding Branding and Marketing your company?
Corporate executives and entrepreneurs make hundreds of these decisions daily. When contemplating pivotal decisions, it's crucial to leverage your Biztuiton to make the best decisions possible in all areas of your company.
Oma
Oma is the CEO of Biztuition, speaker, author, and music artist, spiritual guide. She is a world-renowned expert on business intuition and the host of the Mystical Mavericks podcast.
Oma has since been widely recognized for her unique contributions to the business world. She has been interviewed on shows like Dr. Drew, Nancy Grace, Legal View with Ashleigh Banfield, and more. Oma has also been featured as one of the world's preeminent experts on sites like Forbes and Authority Magazine. Oma is also a regular contributor for Entrepreneur, Thrive Global and other media outlets, and has even graced the set of the popular television show, Shark Tank… not once, but TWICE!
Oma found her path as an entrepreneur first as a professional musician and recording artist in France. It was her heightened sense of intuition that led her to America with only $50 in her pocket, a guitar on her back, and no English. Despite her humble beginnings, Oma had a vision and believed that she could make a difference. Her early struggle only fueled her desire to realize her dream of helping people realize their full potential.
Born a natural healer with a heightened sense of consciousness, Oma realized that many of her clients were suffering from being overloaded with information, data and new technology. Many were seeking solutions to quickly handle these challenges, become better decision-makers and conscious leaders.
She has since been called on to assist and guide entrepreneurs on their missions. Today, she helps executives, professionals, and corporate teams develop their own innate skills and abilities with Biztuition—ultimately guiding them into becoming charismatic and confident leaders who attract abundance, love, and success. Throughout her career, Oma has successfully helped entrepreneurs from all walks of life to navigate and overcome the challenges of growing a business. With her keen power of Biztuition, she foresaw that a quantum shift in the business world was inevitable, and she quickly realized the need for leaders to seek help with modern-day difficulties like The Infobesity Epidemic. As a result, Oma created a special combination of teachings to ease her students' journey towards self-awareness and in the process reveal core strategies for getting to the heart of self-realization and transformation.

She inspires others to lead from a place of Self-acceptance, simplicity, and love to reignite their own self-mastery.
She applies her unique intuitive abilities, uses the frequency of sounds and music to ignite spirituality in business. On stage, Oma uses all of her unique talents and shines as an artist.
The Power of Biztuition is the first of a series of events where Oma guides entrepreneurs and professionals towards making better decisions and realigning them with their soul purpose. Her mission is to share her light with those who are seeking guidance on the higher path of their own evolution.
She is available for private consultations, group coaching, workshops, corporate events, corporate training, Retreats, and speaking engagements.
Oma is always looking to spread the light by interviewing others with inspiring stories. So if you want to be invited on her podcast, drop her a line. She greatly honors those who have the courage to follow their truth in spite of risks and adversity.